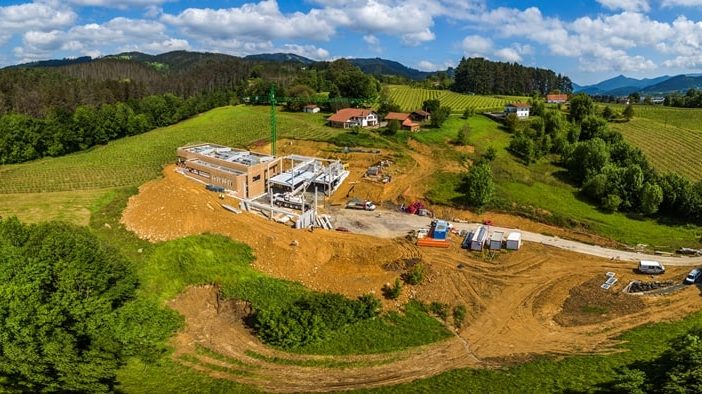 An unequaled viticultural heritage, a team of people up to our txakolis. We all know that we lacked an adequate space for our vitivinicultural philosophy.
As you already know, we are in the process of building new facilities, located in a fantastic environment where our vitivinicultural philosophy can be perceived in a manner consistent with the work carried out.
We will inaugurate these facilities throughout 2020 coinciding with our XXV Anniversary.
! If you want what you imagine, you will create what you want!