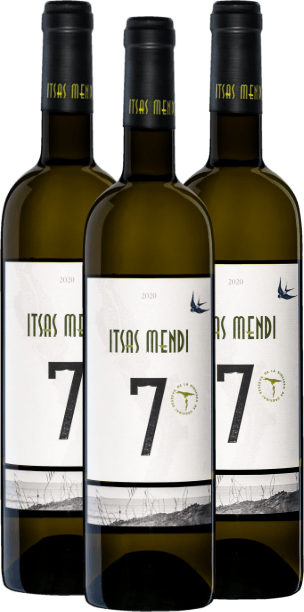 The Selection, a one-of-a-kind original
Made since 2003 with two goals: to make a Txakoli that firstly has more body and structure using select grapes to accompany the exquisite gastronomy of the Basque Country and that secondly can last several years ageing in the bottle, like other vinicultural areas with highly regarded white wines. This Txakoli is broad and unctuous on the palate, where the acidity drives the ripeness with balance; it starts out powerful and flavoursome and matures in the bottle to acquire harmony, complexity and elegance with the passage of time. A Txakoli that transmits the variables occurring with each year of vintage with its own personality. Enjoy its evolution and possibilities for laying down.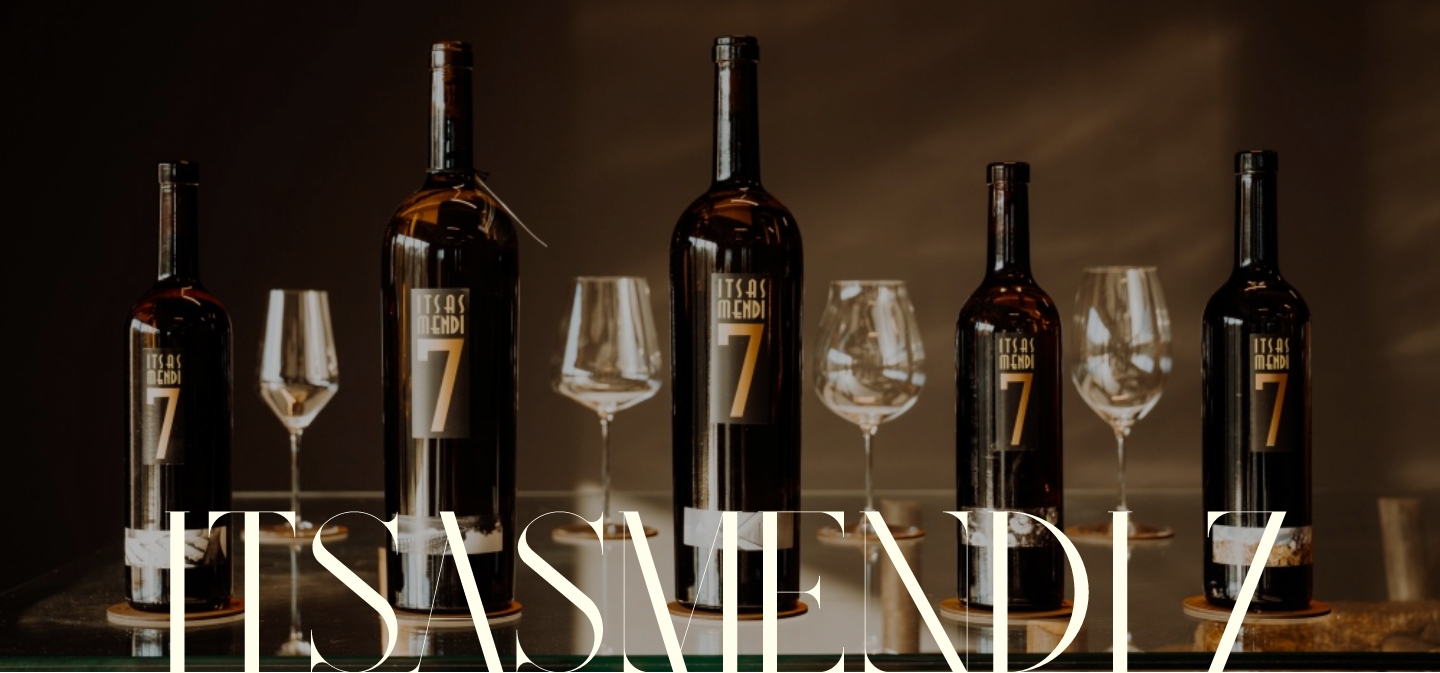 Elegantly conveys the varying events that have occurred in each vintage
Vineyards
A selection of grapes from different parcels following an exhaustive classification of our vineyards using precision viticulture techniques.
Presentation
A Txakoli that expresses the unique characteristics of each vintage with elegance. In 2008 a project started to personalize each vintage with a photo from a different artist each year.
Winemaking
Several months on its lees in stainless steel to develop more structure and volume, a fatter mouth and greater smoothness.
What they say about our txakoli
"93 puntos Guía Intervinos 2024 para Itsasmendi 7 2020"
Itsasmendi 7 2020
Guía Intervinos 2024
"Txakoli Itsasmendi 7 2018 Magnum 94 puntos Guía Peñín"
Itsasmendi 7 2018 Magnum
Guía Peñín 2024
"Muy elegante y serio. El mejor Txakoli que se elabora."
Itsasmendi 7 
Expansión Agosto 2013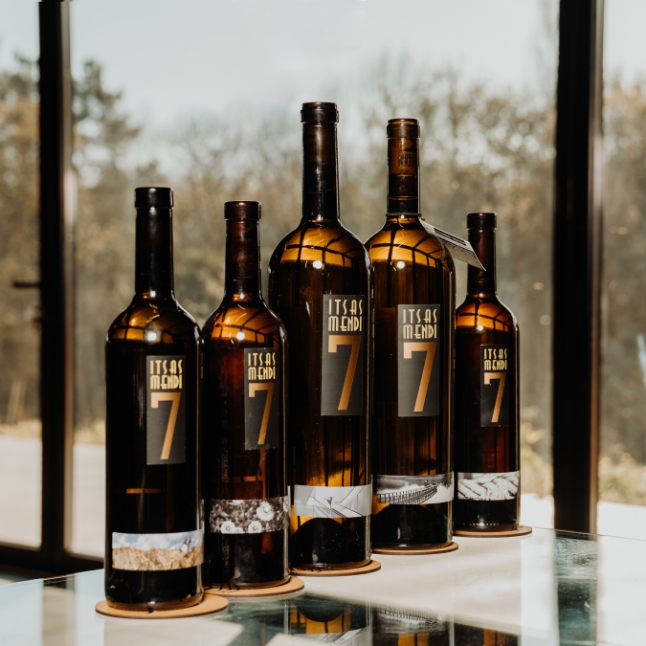 Awards
Itsasmendi 7 2020

Bachus Plata 2023

Itsasmendi 7 2016

Bachus Plata 2018

Itsasmendi 7 2014

Medalla de Plata en el Concurso Mundial de Bruselas 2017

Itsasmendi 7 2015

Medalla de Plata en el Concurso Mundial de Bruselas 2017

Itsasmendi 7 2015

Bacchus Plata 2017

Itsasmendi 7 2012

Medalla de Oro en el Concurso Mundial de Bruselas 2014

Itsasmendi 7 2012

Bacchus Plata 2014

Itsasmendi 7 2010

Bacchus Oro 2012

Itsasmendi 7

Gold Medal Catavinum World Wine and Spirits Competition 2013

Itsasmendi 7 2008

Bacchus Oro 2010

Itsasmendi 7 2010

Medalla de Oro en CINVE

Itsasmendi 7 2010

Medalla de Plata en los Premios Magnum 2011

Itsasmendi 7 2009

Medalla de Oro International Wine Guide 2011
Online shop
¿Do you want to taste Itsasmendi 7?
Visit our online store