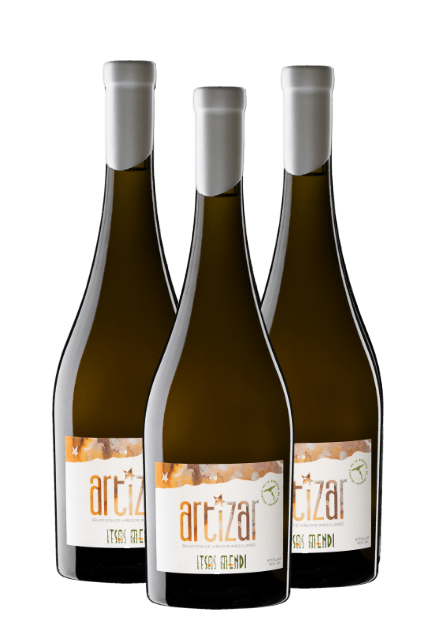 A North Star with a Cantabrian nerve
At Itsasmendi, we practice sustainable viticulture aiming to integrate the vineyard harmoniously into every ecosystem and, as a result, nature gives us grapes with a distinctive quality. Ongoing study of the ecological variables has led us to discover diverse specific situations in the vineyards. Placing special emphasis on this richness provided by the natural environment and our vinicultural philosophy, the originality of Artizar lies in having the freedom necessary each year to choose small areas and vinicultural details that are at times imperceptible, so they can express themselves to the full in this new Txakoli.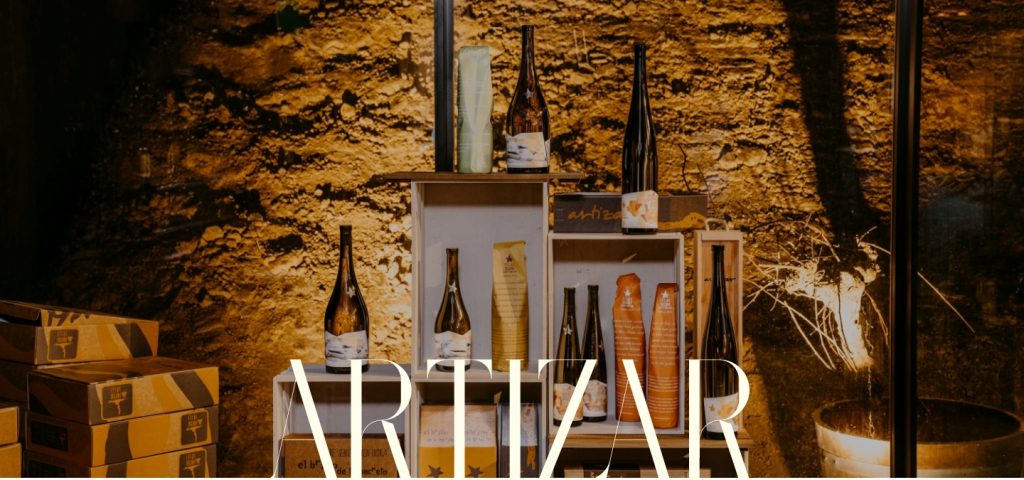 The force of nature revealing unimagined horizons
Vineyards
The originality of this wine lies in its freedom to chart its own course each vintage: the aim is to discover the means to showcase the viticultural and winemaking details and little corners, at times imperceptible in larger volumes of production but that characterize each vintage, so they can find full expression.
Winemaking
Coupage of Hondarrabi Zuri (57%), Hondarrabi Zuri Zerratie (25%) and Lore Makala (Riesling) (18%) from a plot where a limestone zone (HZZ) and another margolime zone (HZ and Lore Makala) appear.

Fermented in the final phase and aged for 10 months on lees fine in a 2000 liter French oak vat.
Tasting note
Intense yellow fruit of the ripening of the vintage. Very complex aromas with ripe citrus, subtle white and stone fruit. Herbaceous background with notes of chamomile, interspersed with balsamic that give it great freshness. Elegant floral notes and a finish of great minerality, with a very limestone character at the end of the mouth. A great Atlantic txakoli for which we predict an interesting journey in the bottle full of different nuances in its evolution.
96 points Peñín Guide 2023 Artizar 2017.
What they say about our txakoli
Peñin Guide 2023
Artizar 2017
96 points Peñin Guide. The highest score in a Txakoli.
"Ha ido abriendo horizontes impensables para el txakoli. ARTIZAR 2010 Atípico y original 90/100."
Artizar 2010
El Guía Proensa, 2013
"92 puntos, no parece ser del mundo al que pertenece. Excelente vino"
Artizar
Guía ABC
"92/100 Aritzar 2011. Un vino expresivo y de singular tipicidad"
Artizar 2011
Los mejores vinos Españoles 2013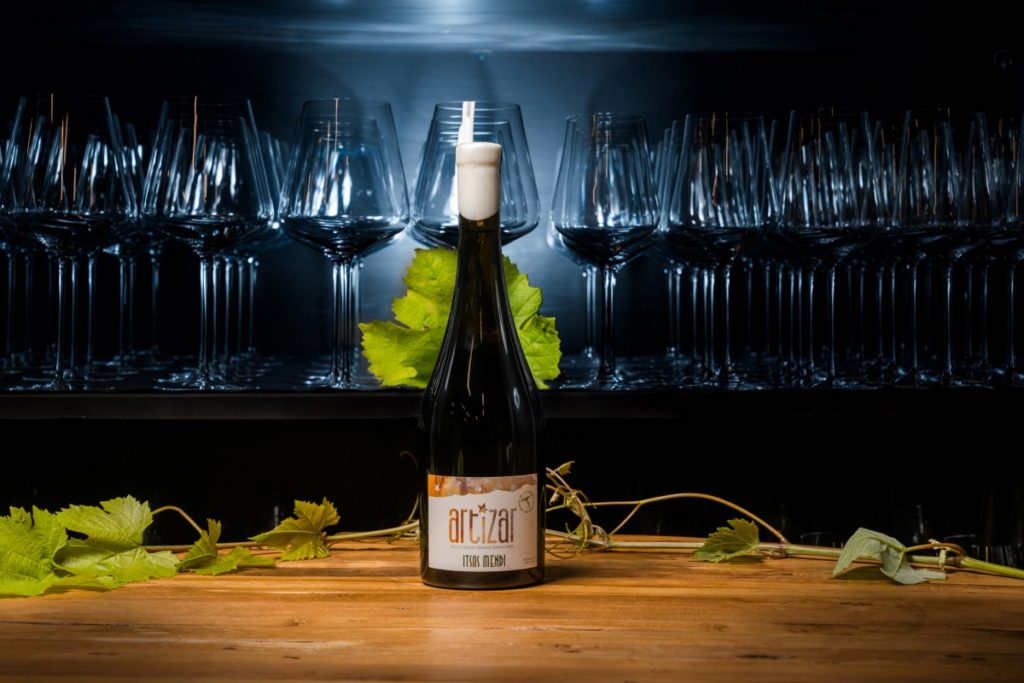 Awards
Itsasmendi Artizar 2016

Bachus Plata 2021

Itsasmendi Artizar 2013

Bachus Plata 2018

Itsasmendi Artizar 2013

Medalla de Plata Concurso Mundial de Bruselas 2017

Itsasmendi Artizar 2012

Bachus Oro 2015

Itsasmendi Artizar 2011

Medalla de Plata Concurso Mundial de Bruselas 2014

Itsasmendi Artizar 2011

Medalla de Oro Catavinum World Wine and Spirits Competition 2013
Online shop
¿Do you want to taste Artizar?
Visit our online store