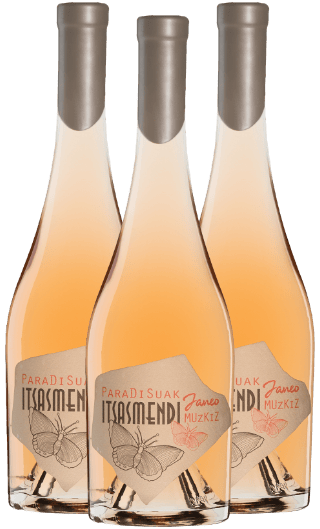 Singular vineyards
In search of the soul that each vineyard possesses. Each one considered as a small totally different associative ecosystem. Singular vineyards like small imperfect paradises that turn the grape into the drink of the gods.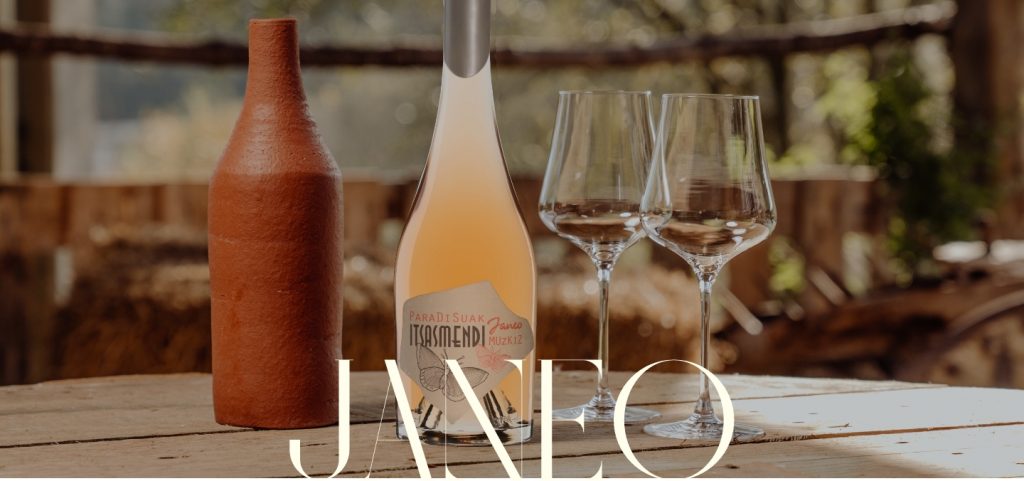 In search of the soul that each vineyard possesses
Vineyard
Pinot Noir from Muskiz, the first vineyard planted by Itsasmendi in 1989, with a red grape graft in 2010. It produces 4,500 kg/year.
Characteristics
"Rosé" of pale color, onion skin and that presents a fresh and mineral nose, not only limestone but touches of talcum powder and slightly phosphorous. As it opens up, herbaceous and fruity nuances such as acid strawberry and small flashes of wild flowers such as chamomile are discovered. Limestone plot in the middle of the Cantabrian holm oak forest, where spontaneous fermentation contributes the annual microbiological variability that moves it in very varied registers of an Atlantic character.
600 bottles have been bottled.
Tasting notes
Subtle and light on the palate, which envelops it in its wake with a high volume and citrus nuances to finish with a long, sapid and mineral finish in harmony with white flowers. Very complex and certain "abstract" character in national rosés.
Online shop
¿Do you want to taste Itsasmendi?
Visit our online store