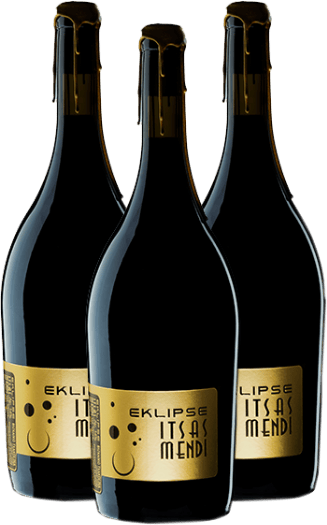 From the heart of a holm oak grove, a marriage of Pinot Noir and Hondarrabi Beltza
Within the framework of an R&D project in collaboration with the Council of Bizkaia and the D.O. Bizkaiko Txakolina called Agricultural and oenological behaviour of the varieties Pinot Noir and Hondarrabi Beltza. Vineyards: Vines more than 20 years old located in Gorliz (1 ha) and Muskiz (0.75 ha), within the area known as the Cantabrian holm oak groves (clay-loam soil with a limestone origin) of the varieties Pinot Noir and Hondarrabi Beltza. Climate: The proximity to the Bay of Biscay provides a microclimate with an average rainfall on the plots of around 931 mm/year.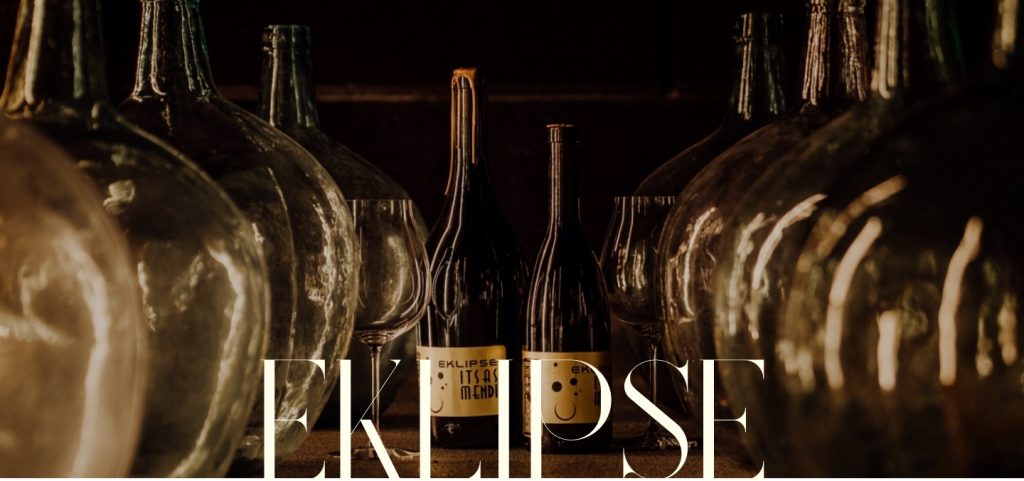 An Atlantic red wine with a difference
Varieties
A blend of Pinot Noir (42%), Hondarrabi beltza (48%) and Cabernet Franc (10%). These two Atlantic varieties with marked "terroir" character, elegantly yet frankly encapsulate the geographical characteristics of the two parcels, both located close to the sea.
Vineyards
Located in Gorliz (1.1 ha) and Muskiz (0.75 ha) vines over 20 years old, situated within what is known as a Cantabrian holm oak grove. Soils of lime and clay, of limestone origin.
Winemaking
Fermented in stainless steel conical tanks and aged for ten months in a 2,000 litre French oak vat, bring structure and complexity to this 13.5% alc Txakoli.
Tasting note
In the mouth it has a very fresh entry and a light step but it is very fruity and even floral. At the end it leaves some nuts and its acidity balanced with the characteristic bitterness make it a delicate but very gastronomic wine.
What they say about our txakoli
"Eklipse 2011, otro vimo sorprenderte en una Bodega que hace vinos de aupa, peculiar y muy interesante."
Eklipse 2011
GPS, Julio de 2013
"Proyecto de I+D para la revitalización de tintos en Vizcaya, nace como su etiqueta vanguardista. Toques terrosos con frutillos silvestres y una original punta vegetal."
Eklipse
Mivino-Vinum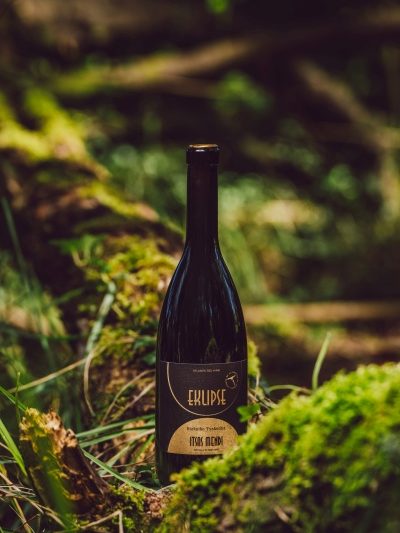 Awards
Itsasmendi Eklipse 2011

Dos Estrellas Prowein 2013
Online shop
¿Do you want to taste Eklipse?
Visit our online store