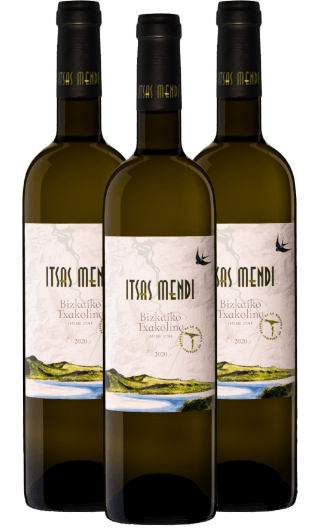 Origins that exude authenticity
Txakoli Itsasmendi is fruit of the coupage of the varieties Hondarrabi zuri and Hondarrabi zuri zerratie. The geological diversity and the microclimate of each plot, ecologically respectful viticulture and innovative oenology are the factors that determine the expression of this Txakoli. With an alcohol content of around 12%, naturally fresh on the palate, harmonious, rounded and lasting, with a slightly bitter, elegant finish and typical of the variety. Itsasmendi is a young Txakoli notable for its balance, freshness and harmony.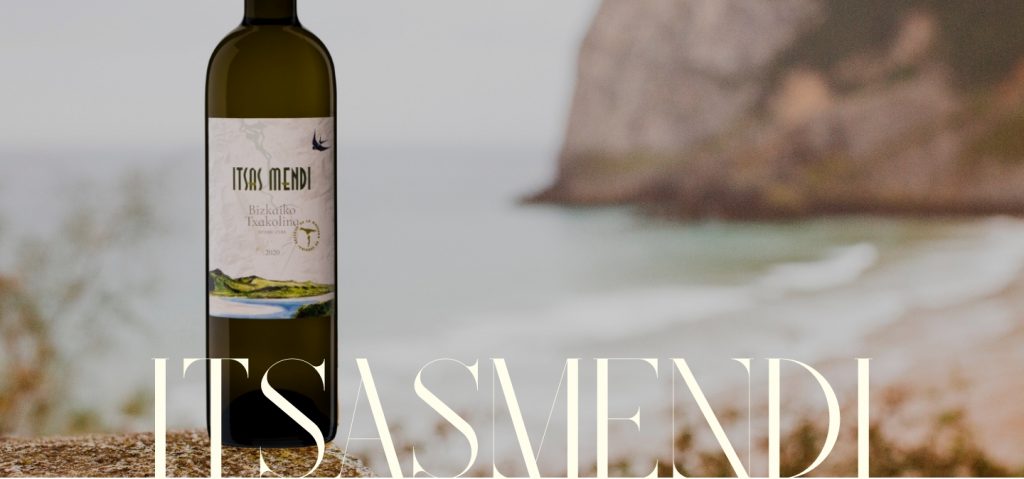 A Txakoli to savor the moment with
Varieties
Made from the indigenous varieties Hondarrabi zuri and Hondarrabi zuri zerratie.
Vineyards and winemaking
The wide range of soils and microclimates of our vineyards planted since 1990, make for a harvest that stretches out over three weeks. Sustainable viticulture and environmentally friendly winemaking stamp their mark on the personality of this Txakoli.
Tasting note
A straw yellow that denotes youth and maturity from a very warm vintage, with a very dry summer and also the first 2/3 of the
vintage. Aromas of white fruit, orange blossom and lemon peel, wild aromatic plants of great complexity.
Fresh and intense in the mouth where fruit and citrus are enhanced. Fatty and tasty salinity with a floral, bitter and typical finish of the hondarrabi zuri that favors a long and persistent wine.
What they say about our txakoli
"Itsasmendi elabora un repertorio deslumbrante e innovador, siendo el Itsasmendi su vino de raíces étnicas que fluye honestidad."
Itsasmendi
El Celler de Can Roca
"Itsasmendi 2014 Cuadro de Honor. 92 puntos."
Itsasmendi 2014
Guía del vino cotidiano
"Itsasmendi Bodega pionera en el giro del Txakoli con una personalidad especial."
Itsasmendi
Conde Nast Traveller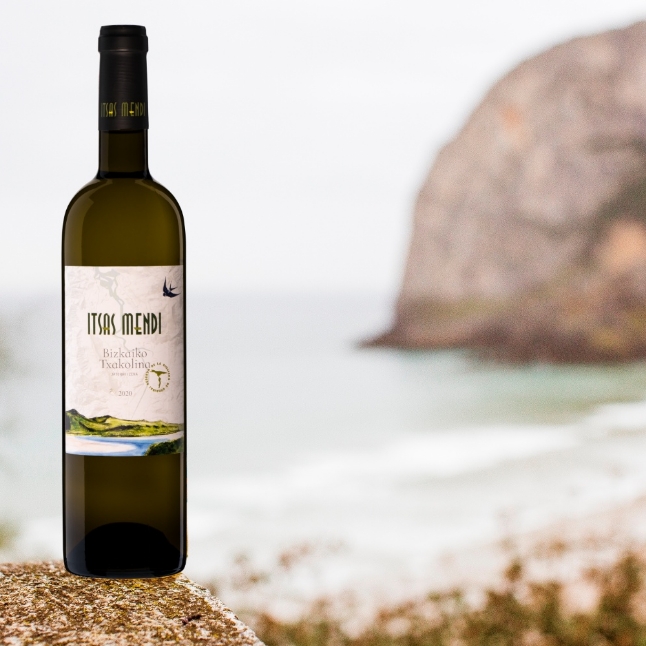 Awards
Itsasmendi 2014

Bachus Plata 2015

Itsasmendi 2011

Vino recomendado en el International Wine Callenge

Itsasmendi 2011

Bachus Plata 2012

Itsasmendi 2009

Bachus Plata 2010

Itsasmendi 2010

ML Wines Competition 2011

Itsasmendi 2008

Bronce Japan Wine Challenge 2009

Itsasmendi 2005

Bachus Plata 2006
Online shop
¿Do you want to taste Itsasmendi?
Visit our online store