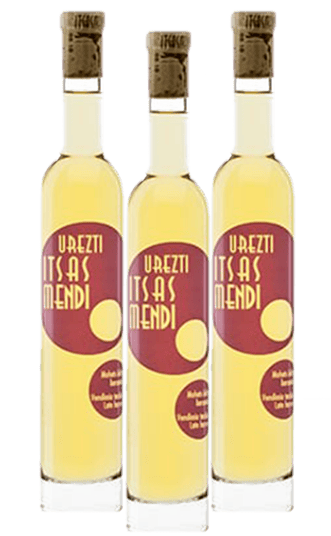 The Surprise, the sweet flavour of Biscay
Itsasmendi Urezti has been included in the Ark of Taste of Slow Food Bizkaia, as during the first 4 years it was not covered by the D.O. Bizkaiko txakolina, as an artisan product of verified excellence, manufactured on a small scale. Highlighting the intrinsic value of the products offered by the land. In the same style as its sister wines produced along the Atlantic Arc to which we belong, such as the well-known Sauternes, Barsac and Jurancon. Whereas the rest of the wines show the importance of each plot, this wine is a product that perfectly reflects our autumn, south wind, cool nights and many years of low rainfalls. The grapes are over-ripened on the vines themselves and harvested throughout November. In production since 2001. A bright golden yellow, the bouquet highlights its complexity, combining the aromas of the overripe grape, orange peel, pear, wax, honey with spiced notes from its brief spell in the barrel. Its time in the bottle has given it a palate that is sweet, long, dense, unctuous and lasting, with a good balance between residual sugars and acidity.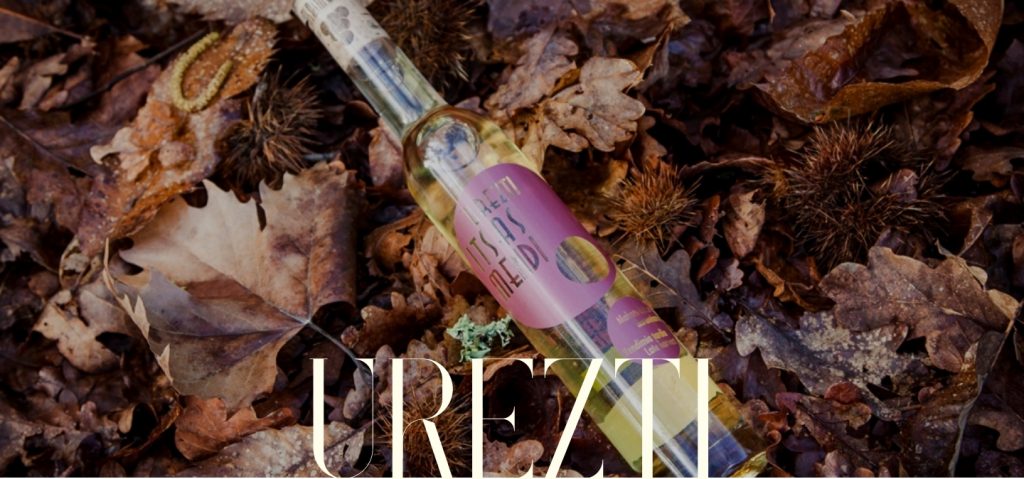 A Late Harvest from the North with a perfect balance between acidity and sweetness
Varieties
Hondarrabi zuri zerratie and a small percentage of Izkiriot handi.
Viticulture
The extended ripening of the grapes on the vine results in a natural raisining. Harvested on the 26th of November.
Winemaking
The first Late Harvest under the DO "Bizkaiko Txakolina" the inaugural vintage in 2001. A brief stint in new French oak barrels of 225 litres.
Tasting note
Stylistically similar to other "sister" Atlantic seaboard wines, the 12% alc. and 93 grs/ltr of residual sugar create an interesting balance between the sugars and the acidity. Long ageing in bottle makes for a delicate and complex Late Harvest.
What they say about our txakoli
"Urezti 2009 93 puntos. Un excelente vendimia tardía."
Urezti 2009
Guía Peñín
"Urezti 2010. Un vino para compararse con los Mo-barzillacy, Jutancon y coquetear con los grandes Ausleses"
Urezti 2010
Selección Josep Roca
"Urezti 2008 viste la boca de frescura y seda y consigue desnudar el alma."
Urezti 2008
Los 100 mejores vinos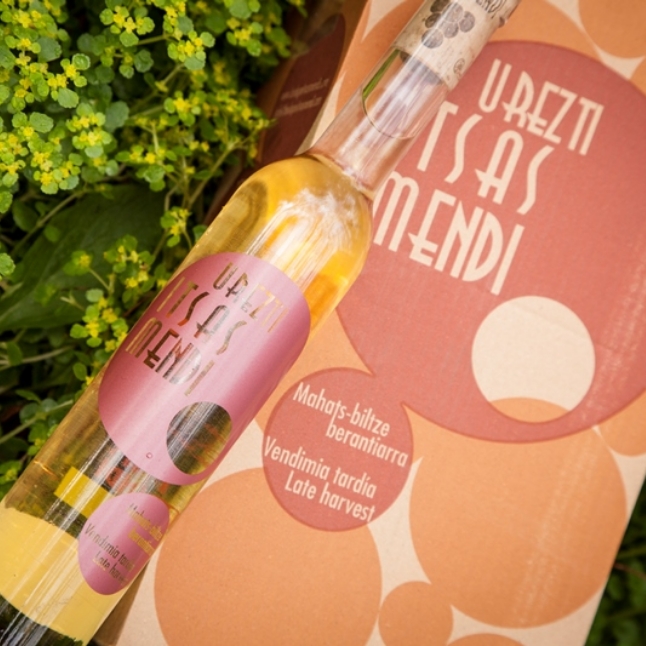 Awards
Itsasmendi Urezti 2014

Bacchus Plata 2017

Itsasmendi Urezti 2012

Bacchus Oro 2016

Itsasmendi Urezti 2009

Gold Medal Decanter 2013

Itsasmendi Urezti 2008

Gran Bacchus Oro 2012

Itsasmendi Urezti 2006

Bacchus Plata 2010
Online shop
¿Do you want to taste Urezti?
Visit our online store