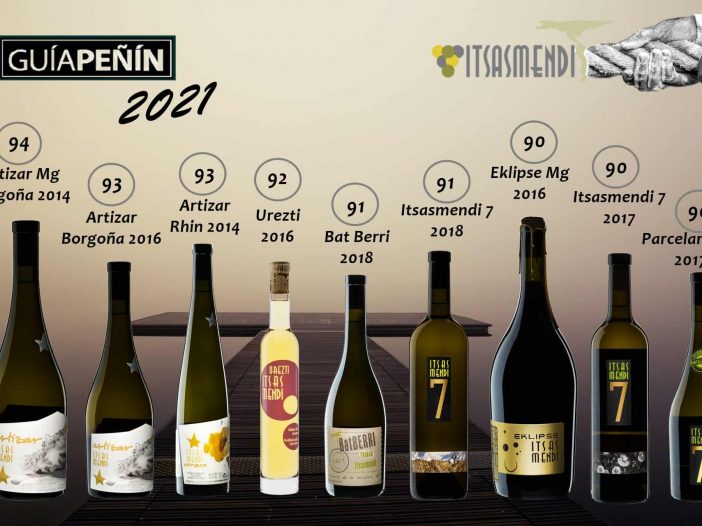 The Peñín Guide scores undoubtedly convey the challenge of our winery to acquire a notorious level of excellence in each and every one of our Txakolis.
The zoonification of our vineyards by countries, municipalities, places and unique vineyards allow us to improve the quality of the grape production each year and with it, that of our different Txakolis.
The path started 25 years ago has undoubtedly been slow but with much better results than expected at the beginning. This is not a goal but an incentive to keep walking and especially enjoying it.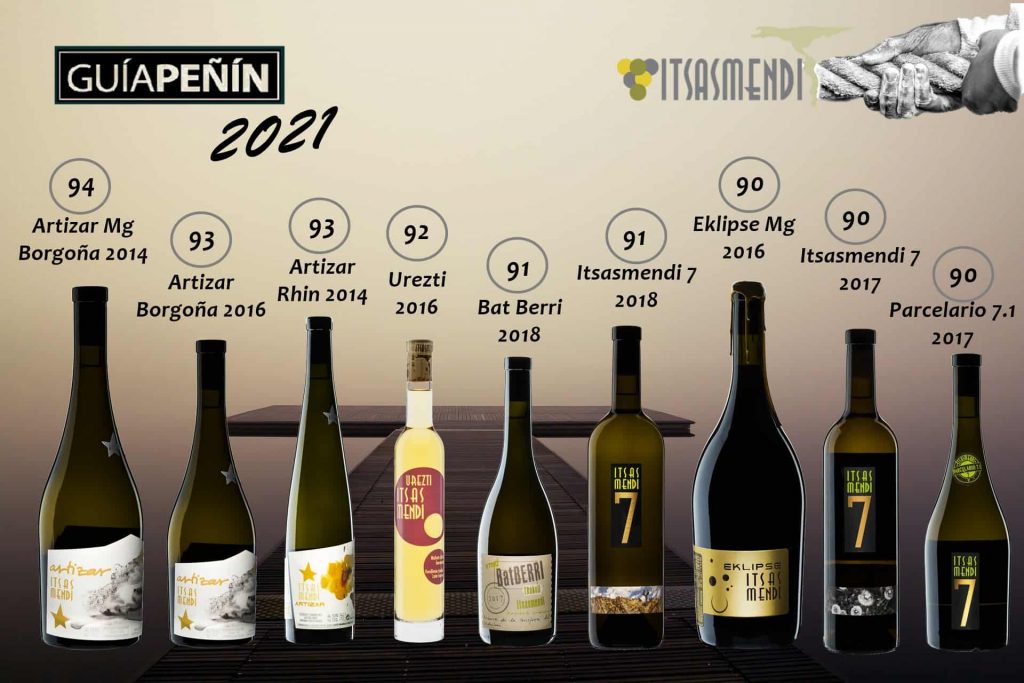 On the other hand, we are proud that our Artizar 2014 Burgundy Magnum has obtained the highest score for a Txakoli of the three Denominations of Origin in the Guide with 94 points.
Hondarrabi Zuri from our unique vineyard "Santos Txirenes" from the site of Trama in Urdaibai.
Fermented and aged for 9 months in a 600-liter barrel.
Manufacture of 1,130 individually numbered bottles.